Direct booking discount
GUARANTEED 5% CHEAPER PRICES THAN VIA BOOKING PORTALS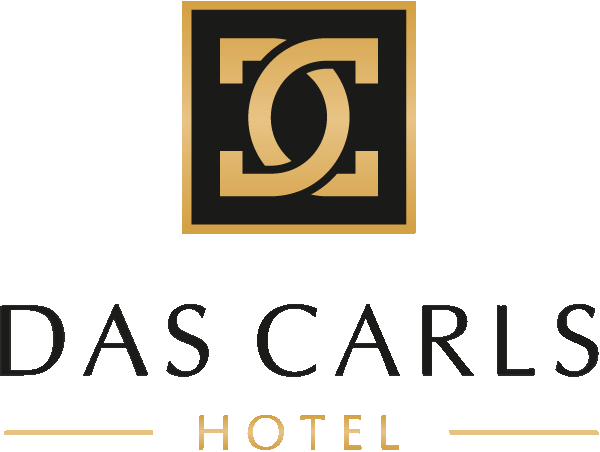 THE CARLS HOTEL
The CARLS HOTEL is located in Düsseldorf's Carlstadt, one of the most beautiful and traditional parts of the city, equipped with 73 comfortable rooms and suites, a spacious breakfast restaurant, a stylish hotel bar and our Carls Lounge as a meeting room. You can relax in our sauna area. In the adjacent multi-storey car park, we offer cost-reduced parking spaces subject to availability. Our international, multilingual team is looking forward to welcoming you.
Conscious hospitality
Room Categories
Business, Conferences, Meetings
CONFERENCE ROOM
The Carls Lounge offers ample space in a beautiful design, making it perfect for meetings and discussions for up to 25 people. The extensive technical aids and our professional team ensure relaxed and successful work. It is also popular as a meeting and workshop location, in addition to being suited for use as a showroom or photo location. Complemented by culinary highlights with extraordinary snacks and sandwiches, right up to a delicious lunch served in our restaurant, we will accompany you through the day.
BOOK NOW
Relaxed atmosphere
HOTEL BAR
A lovely location to wind down at the end of the day. Sit back and relax. Take a seat and enjoy the stylish ambience with art by the Düsseldorf-based artist Volker Hermes, who created the unconventional series of "Maitressen" pictures exclusively for our hotel bar. We serve delicious cocktails, snacks, sparkling drinks, and selected wines. Alternatively, you can select from a range of tasty Alt beers from our Düsseldorf Alt beer menu. We serve all the Altbier varieties brewed in Düsseldorf's Old Town. In the afternoon hours, we serve delicious coffee specialities in a relaxed atmosphere.